Container-Grown Live Oaks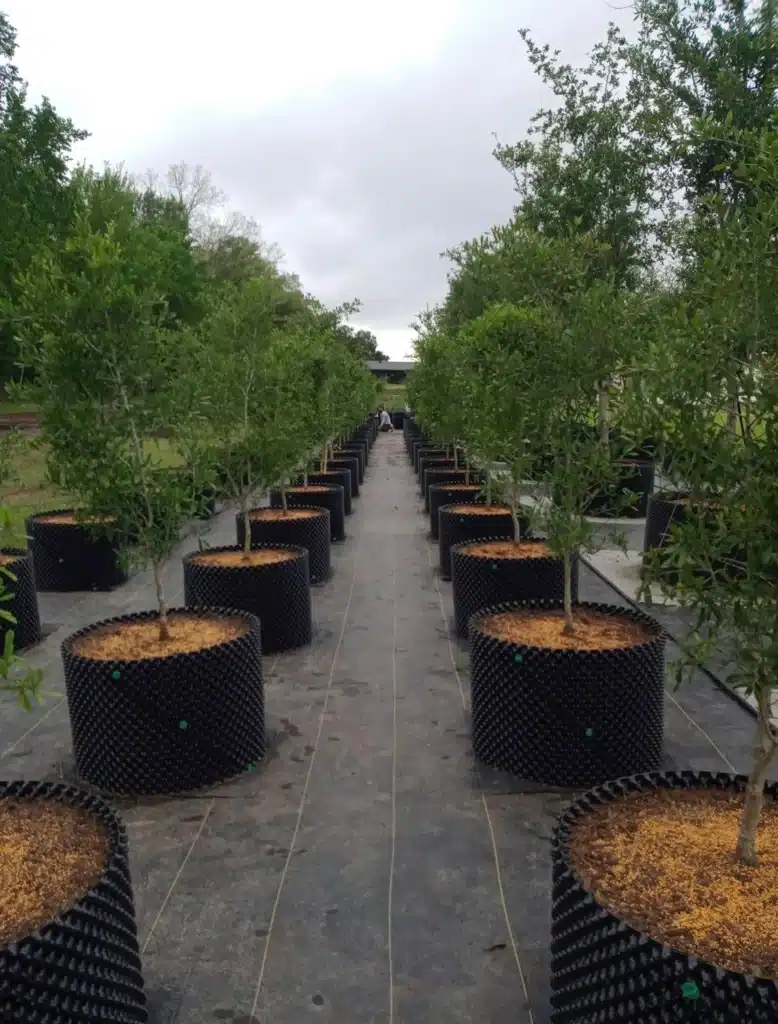 Green Leaf Tree Service is delighted to be one of the Gulf Coast's top suppliers of large container-grown Live Oak Trees. Our aim is to make sure that our customers have an exceptional experience by taking care of everything for them. We provide delivery and installation services for all trees, so you don't have to worry about a thing. Sit back and enjoy your stunning new trees!
Quercus Virginiana, more commonly known as the Live Oak is a magnificent tree with a wide spreading canopy providing large shady areas and is a majestic sight for any landscape. Most commonly found on the lower Coastal Plain in the southeastern United States, the tree can grow up to an average of 50 feet in height and can have trunks ranging from 3 to 6 feet in diameter. If properly established and maintained, a Live Oak can live for hundreds of years.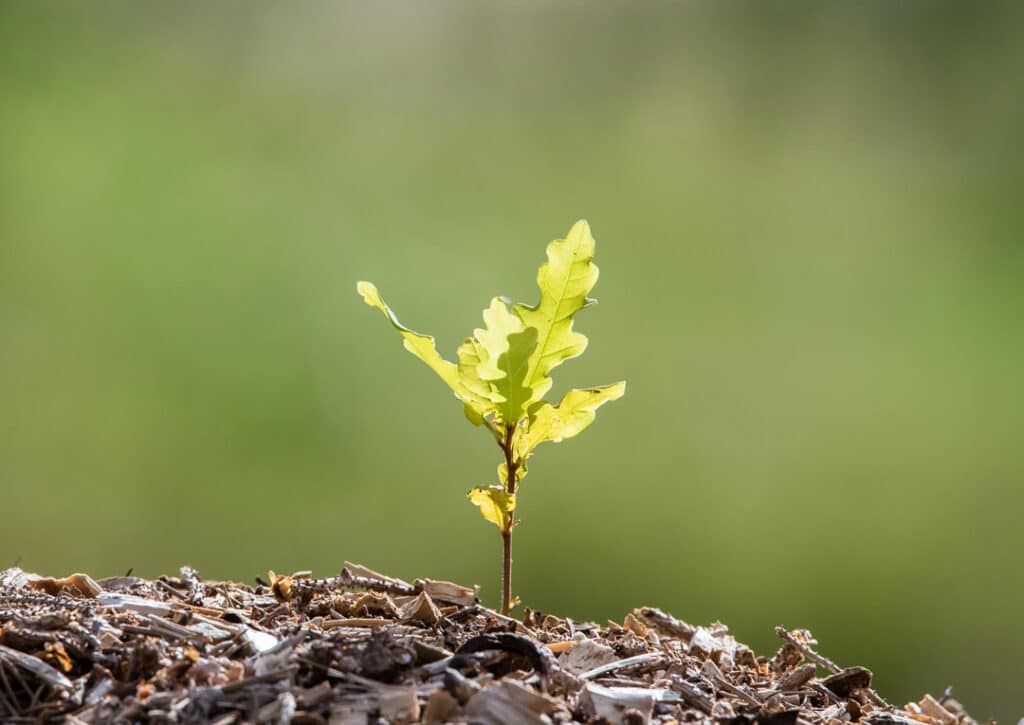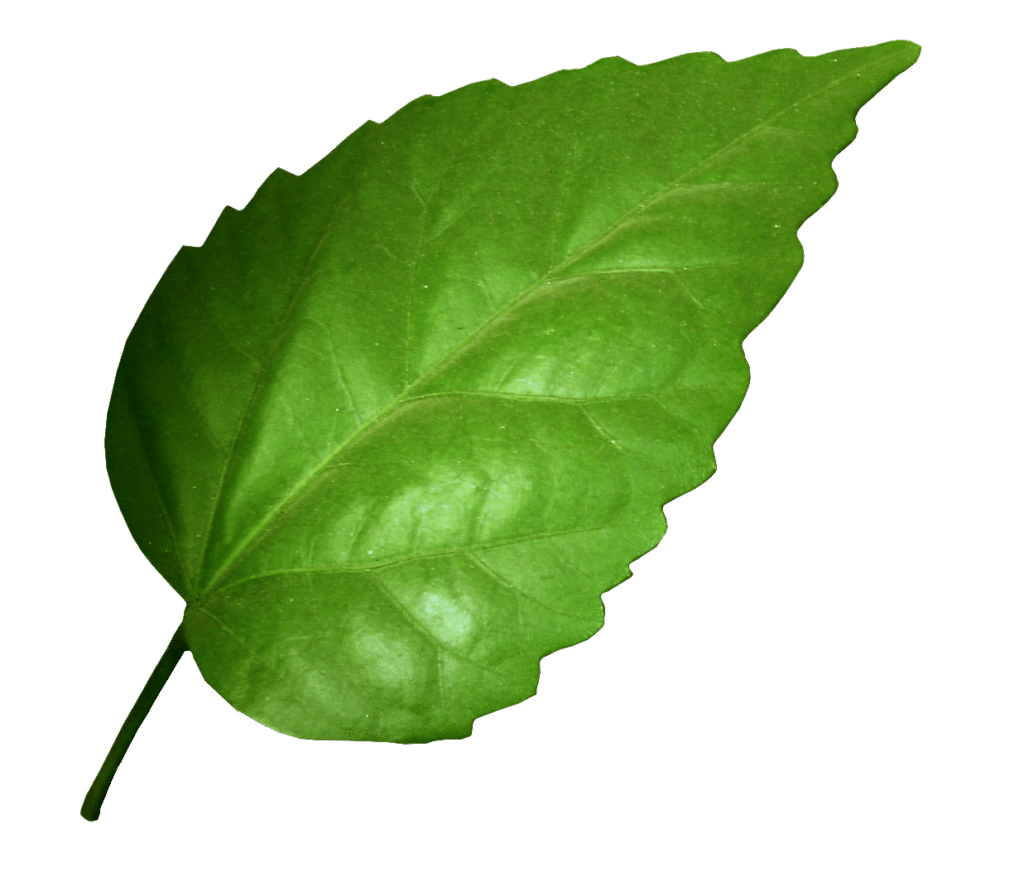 No matter how carefully grown or how cautiously dug, a field grown tree will have a large portion of its root system left in the ground. A field grown tree can only be uprooted and transplanted in certain times of the year when the tree is dormant. A container grown tree can be planted year round because you do not have to cut the root system.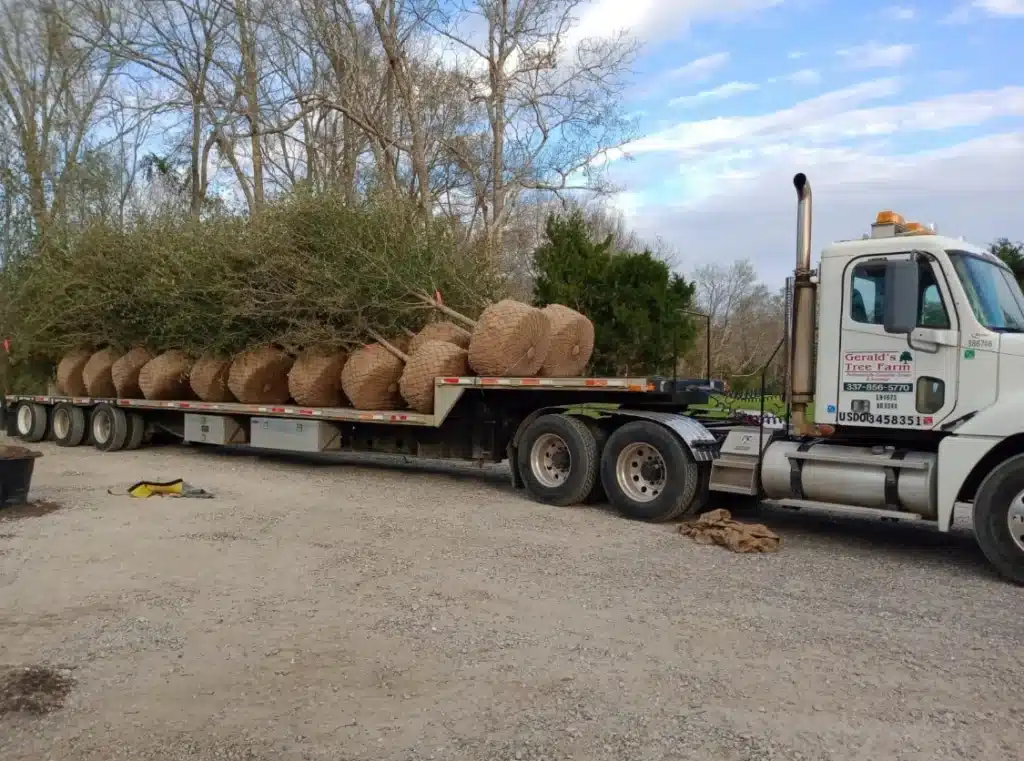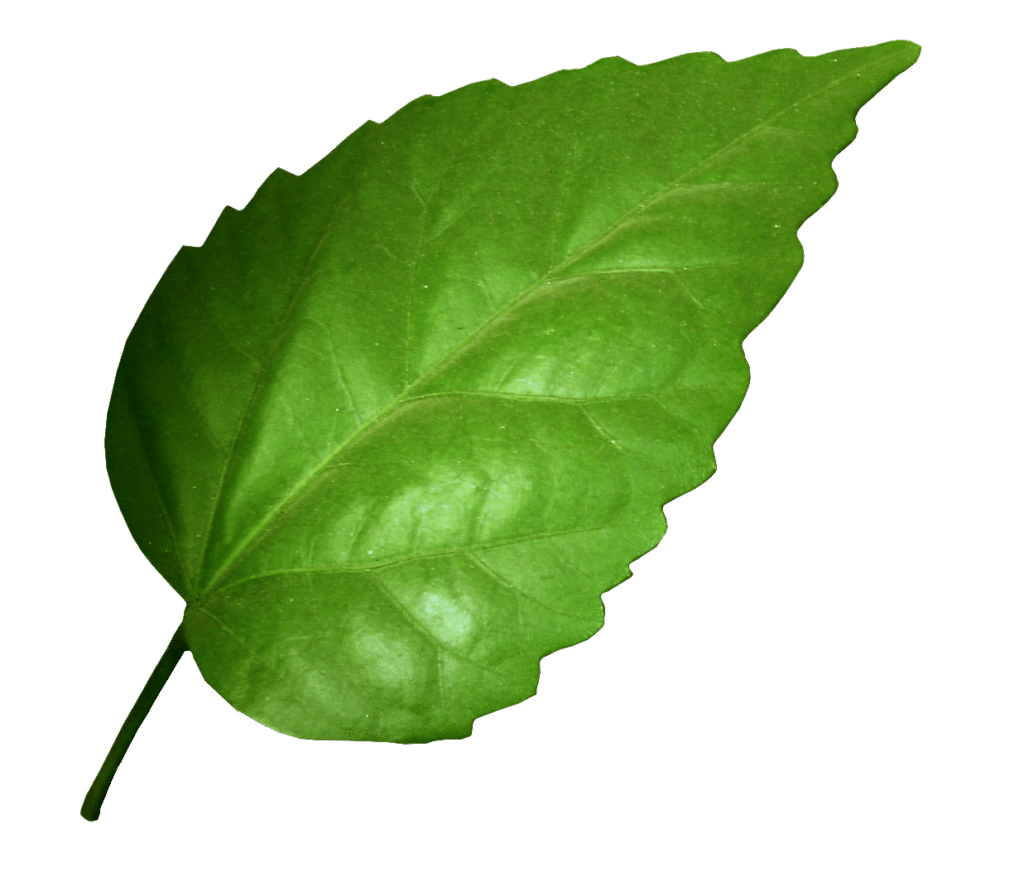 We use an 18 wheeler to transport your tree safely to the location of your choice. To ensure the safety of your tree we unload your tree using machinery such as excavators and forklifts. Delivery is free of charge inside of Lafayette Parish, LA. We can also deliver to Texas, Arkansas, Louisiana, Mississippi, Alabama, Georgia, South Carolina, North Carolina, and Florida for an extra fee depending on your location.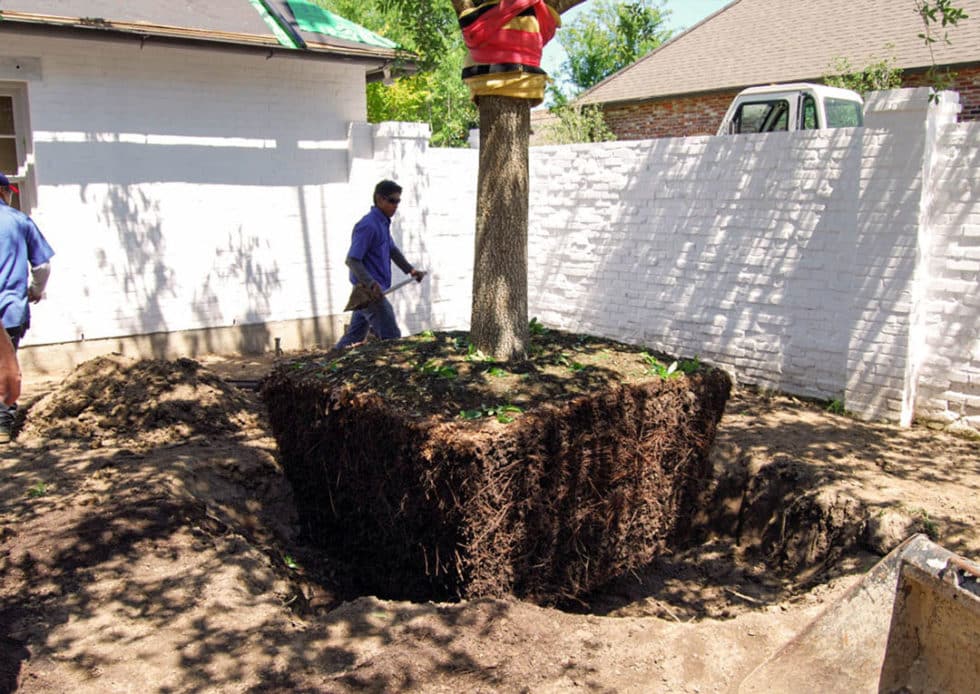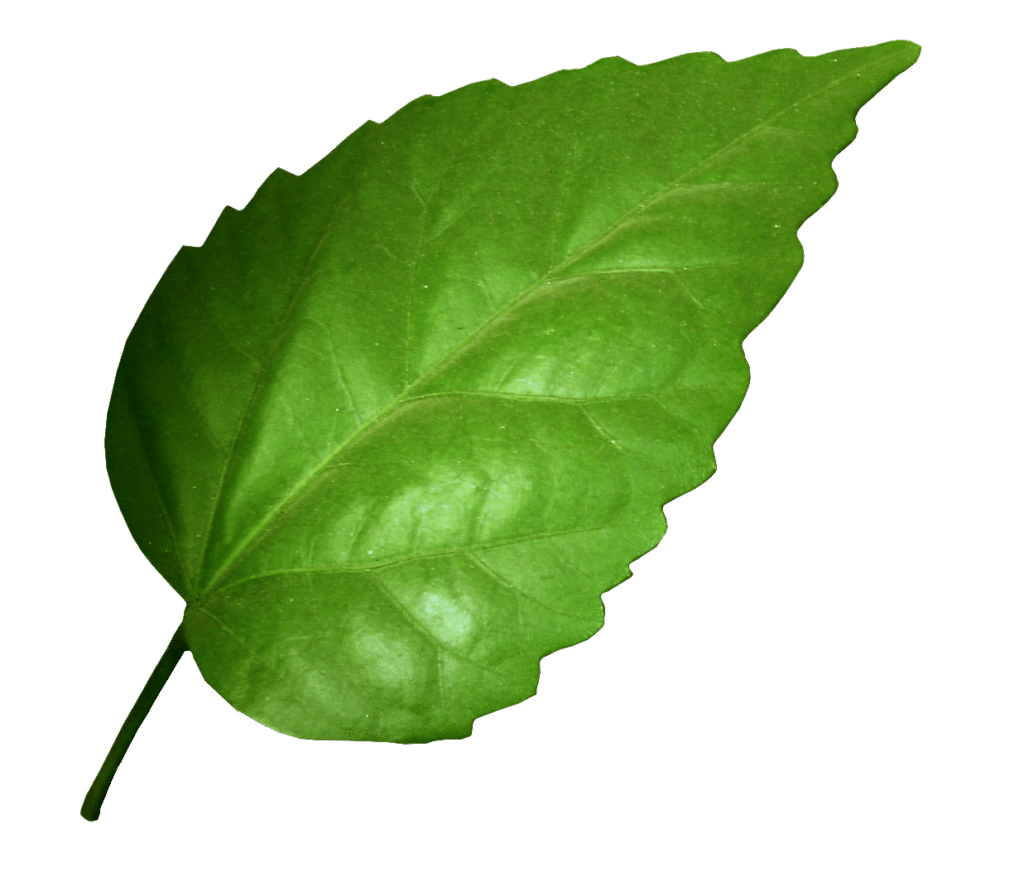 We have different augers of all sizes that are operated by excavators to properly install any size tree we sell. To install smaller trees we use a Bobcat. Prices for installation vary depending on the size tree you purchase.
Request A Free Quote For Container-Grown Trees